Tags: EdgarAllanPoe, LivingArt, SpecialActivity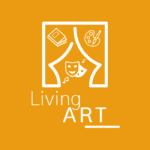 The Fall of the House of Usher
Since Sunday, 6 February 2023, we have been preparing for this event. We invite those wanting to experience it with us to follow our steps and, in the end, read our appreciative essay.


Technical Information
Tale written by Edgar Allan Poe
Film by Jean Epstein
Music by José Maria Sanchez-Verdú
(premier in Portugal; commissioned by Casa da Música, Settimane Musicali di Stresa e Real Filharmonía de Galicia)
Musical direction by Brad Lubman
Orquestra Sinfónica do Porto Casa da Música
Event's detailed description at Casa da Música website (in Portuguese).
Fist steps
Under construction
This page is part of our Special Event Living Art, and was designed specially for our students.
524