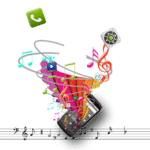 How to
Here at PianoClass, we joined art and technology to take the continuous guidance of our teachers to you.
To make sure this experience will always be exciting, we created the "How to" for you to enjoy the most of all we have to offer you!
We are constantly updating the section of our website. If you still have any question after reading a topic, or if you realize there is something missing on any of our explanations, please let us know so we may keep the "How to" always useful and complete.
How to make the most of your Private Lessons
In addition to the technical topics, we also want to share tips and guidance to help you make the most of your lessons and optimize your musical development.
Learn how to enjoy the most of your Live Online Personalized Lessons.
In this new virtual world, a guide to know how to behave and make the most from your online lesson.

How to use our Virtual Platforms
Correctly install and set up the virtual platforms used with PianoClass.

Learn how to install, set up and use Discord with PianoClass.


Vimeo
Available soon.
How to watch, post and organize videos shared with PianoClass' teachers.

How to perform in the inConcert
Assure a successful performance properly preparing, recording and showing up at the concert.