Tags: LivingArt, RichardStrauss, SpecialActivity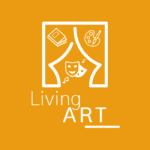 Beethoven's 9th
We invite those wanting to experience this event with us to follow our steps and, in the end, read our appreciative essay.


Beethoven's 9th
Gulbenkian Orchestra and Choir / Lawrence Foster
Friday, 26 May 2023 at 19:00 UTC (Lison time)
Calouste Gulbenkian Foundation, Lisbon, Portugal
Fist steps
Soon you will see more information to enjoy this event with us.

Under construction
This page is part of our Special Event Living Art, and was designed specially for our students.
524