Online Piano Lessons, Live and One-On-One
Have you ever thought of having your piano lessons live at home through the Internet? In PianoClass you will be able to have online piano lessons and your teacher will be there to help 24/7.
You will not only have an experienced pianist and a unique system developed from the Modern School of Piano, you will also be able to clarify any questions you have at any time – and always learn through the pieces in your repertoire.
That's how we do it in PianoClass.
Reach out and schedule your first Skype meeting with us.
Method and Musical Philosophy of Piano Lessons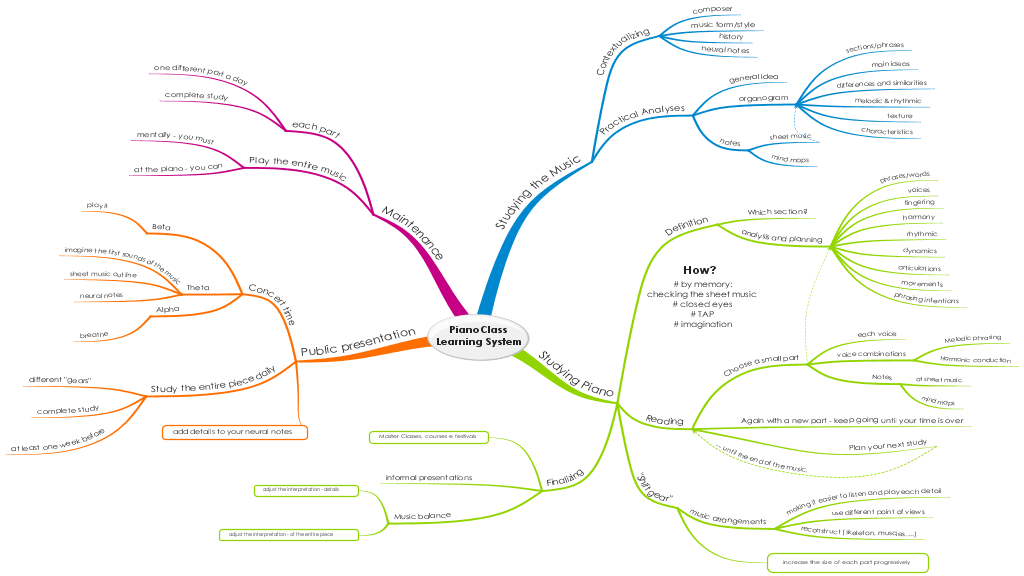 Playing the piano is a lot more than pressing the right keys at the right time, it's a trip in your own imagination and really living the piece you play.
We created a unique system based on the Modern School of Piano and other more modern neurodidactics methods. Using the natural function of the brain to our advantage, we improve your learning, memorization, and creativity.
You will learn everything you need (theory, technique, and art) directly through the pieces you play, and will be able to transfer your skills to new repertoires easily.
Have a pianist as your teacher
To teach it, it is necessary to first know it!
Here, your teacher will be a professional pianist with a degree in piano, knowledge of learning and teaching techniques, and decades of experience on stage, in the classroom, and with online teaching.
No matter your age or musical skill level, your piano teacher will provide you with the right path of your artistic self-development.







Beyond the basics of notes and keys,
learning piano here is an art.
Class packages
Be it 3, 6, or 12-month-long, our packages always include:
Private & Live Online Piano Lessons
At least 44 live sessions per year with your teacher to learn in a personalized way and develop your artistic identity through the piano.
Special Activities
Group meetings, live with PianoClass teachers and guest artists to optimize and grow your musical development. The recorded events are available in our collection and you will have access to at least 36 special activities per year.
Extra Follow-up
Through the shared platforms between students and teachers, you will be able to clarify any questions you have over text, audio, or video directly with your teacher at any moment, guaranteeing a much more efficient practice. Repertoire planning and discussions, along with other complementary materials are also included in your unlimited extra follow-up.
There are over 80 opportunities an year to learn directly with our piano teachers.
Reach out and schedule your first Skype meeting with us
Knowing your goals in music is the best way to clarify your questions
and find the best package for you.
Get to know PianoClass through our students!
There is no one better than our own students to tell you about learning to make art here at PianoClass and show you the artistic results of making music here.
Make music and art with us!
Reach out and schedule your first Skype meeting with us.