Piano Forum [Mar. 16-21 with Fernanda Machado]
A PianoClass Special Activity – exclusive for our students

Next Piano Forum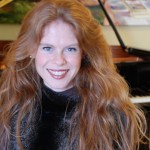 The next Piano Forum is scheduled for between Mar 16th and 21st, 2020 with Fernanda Machado (PianoClass pianist), who will be available for 1 hour to answer questions and talk about piano, music and art.
Enroll
Contact your teacher until noon of Mar. 13rd and send the topics you'd like to discuss in this event. You'll receive an email with all the necessary instructions to participate.
The enrollment is exclusive for PianoClass students.
The exact date and time will be set jointly with the enrolled students and published in the Special Activities Calendar and in the Academic Calendar.
Other Piano Forums already scheduled
Add the Special Activities Calendar to your online calendar and stay updated about all our events and suggestions.
---
Previous Piano Forums
Request access to your teacher to watch the Piano Forums available in our library.
Piano Forum 20170923

Recorded live on September 23, 2017, with the pianist Fernanda Machado
TOPICS:
# Vertical Movements
# Circular Movements
# Weight transfer through the fingers
---
This is an exclusive Special Activity for PianoClass' students.
If you're not one of our students yet, learn more about our piano lessons or contact us for more information.
Learn More About our Online Live Private Lessons